Personal Savings Accounts
Prepare for life's big moments with a savings account
Save for what matters most to you with a savings account designed to reward your efforts. All Southern Bank savings accounts include:
Image statements for savings and special occasion savings accounts
Unlimited telephone banking access*
Unlimited online banking access*
Unlimited mobile banking access*
eStatements
*All Savings and Money Market Accounts are allowed no more than 6 withdrawals/transfers per month if the transactions are automatic or telephone transfers, checks, debit card, or online banking. Fee charged over 6 transactions per month.
Regular Savings accounts pay competitive interest rates on a quarterly basis with no service charges.
$100 to open

$100 minimum balance to earn interest

$5 fee for each withdrawal over 6 per month
Reap the benefits of the money you've saved in our Money Market account featuring:
Higher interest than regular savings, paid monthly
Unlimited in-person & ATM withdrawals.
Limited to 6 withdrawals per month via telephone transfers, checks, debit card, or online banking.
$10 monthly service charge can be avoided with $2,500 daily balance
Save for big expenses like Christmas, vacations, a wedding, or any special event with this account.
With a high quarterly interest rate, yield a return with no service fees.
There is no minimum opening balance or minimum balance required to maintain this account.
Charges apply for more than 6 monthly withdrawals or transfers via telephone, checks, debit card, online banking, or payments to third parties.
Receive quarterly statements to track your progress.
Saving long term? Explore our CD account:
Competitive interest rates

A variety of maturities

Penalties for early withdrawal may apply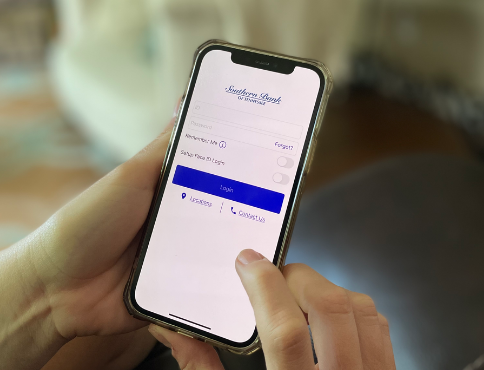 Your bank in the palm of your hand
Check your balance, view transactions, and transfer funds
Deposit checks remotely at no charge
Enrollment is fast and simple
Logging in for the first time? Click below for helpful info.