Southern Banking of Tennessee Banking Services
---
1-866-843-2238
We offer an InTouch Voice Response Line, a convenient way to do your banking 24 hours a day.
To download our free mobile app, choose the applicable link below:
Our customers can use any ATM that is on the Star, PLUS and Cirrus networks. We reimburse foreign ATM fees up to $25 per statement cycle.
Cashier's Checks are available at all branches. A fee may apply.
We offer a free notary service for all account holders.
Account holders may send wire transfers anywhere in the United States or internationally. Fees apply.
Direct Deposit can be set up for any account.
You may place a Stop Payment on a check or pre-authorized debit. A fee will apply.
Make a deposit after hours with our night depositories located at all of our branch offices.
At our offices in Mt. Juliet, Smyrna, Lebanon and Clinton, we have safe deposit boxes in various sizes with corresponding prices.
*Contents not FDIC insured.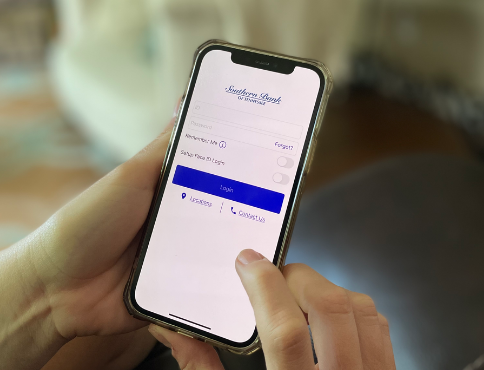 Your bank in the palm of your hand
Check your balance, view transactions, and transfer funds
Deposit checks remotely at no charge
Enrollment is fast and simple