Here's what's happening at Southern Bank
NEW southern Bank location opens in brentwood. TN
Southern Bank of Tennessee is pleased to announce the opening of its fifth location, a Loan Production Office in Brentwood, TN. The office is in the Brentwood Commons office park and will be led by Brentwood native, Senior Vice President Jonathan Whitehurst. 
Whitehurst recently joined Southern Bank of Tennessee, bringing 15+ years of experience in lending and helping individuals and businesses achieve their goals.  Whitehurst comes from former Reliant Bank, where he served as a Vice President and Lending Officer. 
 "This is a special opportunity to help expand the Southern Bank of Tennessee culture of customer focus and tailored decision making into my hometown" says Whitehurst.  "These attributes have been integral to the bank's success over the years and I am excited to help the bank continue its growth."
When asked about the newest expansion opportunity, Southern Bank of Tennessee Chief Executive Officer, Sam Short said, "We were looking to move beyond our current footprint but we needed to find the right lender.  We are excited to bring on Jonathan, with his knowledge of lending, his passion for helping customers and strong local ties, we knew he would be a great fit for our bank. We're confident he's going to make a great impact on our bank and customer base." 
Southern Bank of Tennessee first opened its doors in 2012 in a single location in Mt. Juliet, TN and has since grown to approximately $370 million in assets as of March 2023 and now operates in 5 locations throughout the state. Southern Bank of Tennessee provides a full range of lending services designed for business owners and individuals looking for a bank where customers are more than a number.
John Pope PROMOTED TO SR. VICE PRESIDENT & CHIEF MORTGAGE OFFICER
Southern Bank is proud to announce the promotion of John Pope to Senior Vice President and Chief Mortgage Officer. John has previously served our mortgage customers as a Vice President and Mortgage Loan Officer. In his new role he will lead our mortgage team and oversee all mortgage operations.  John lives in Lebanon, TN and enjoys engaging with various community groups and spending time with his family. Congratulations, John!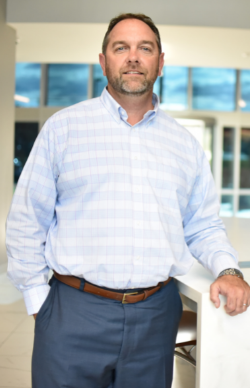 Southern bank of tennessee: 10 year anniversary
Ten years ago we set out to introduce a local bank to Mt. Juliet that would stand apart from the rest by providing exceptional service by treating customers like family. Since then, we have grown to over $400 million in asset size and continue to grow with you. Thank you all for making this dream a reality and trusting us with your banking and lending needs.
MEET OUR NEW VP OF COMMERCIAL LENDING
Southern Bank recently welcomed Jonathan
Whitehurst
to our commercial lending team as Vice President of Commercial Lending. Jonathan is a Middle Tennessee native and graduated from Belmont University. He is a husband and proud father of two young boys. Jonathan is an avid golfer and spends his free time on his favorite golf courses throughout Middle Tennessee. We are thrilled to welcome such an experienced and customer-service focused commercial lender on our team. Welcome Jonathan!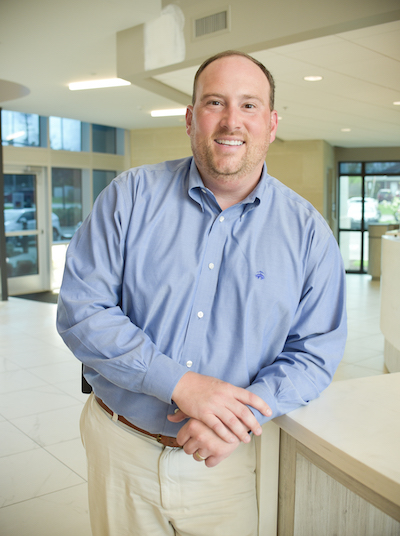 MJCA 3rd Graders sing at southern bank hq
March 2022 - Our Mt. Juliet headquarters was pleased to welcome the Mt. Juliet Christian Academy 3rd grade class to our headquarters. To mark the 2nd anniversary of the tornado that affected Middle Tennessee, the 3rd graders sang hymns to our team. Their visit was part of a service project and a 'thank you' for the assistance we were able to provide their school in the aftermath of the tornado. Our team enjoyed their wonderful music!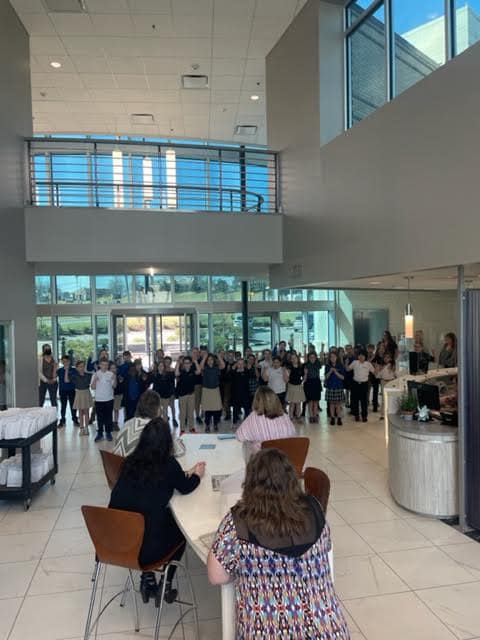 New mobile app and Online Banking experience available
A new and improved mobile app and online banking platform is now available for customers to use.  
What you need to know:
Current online banking customers will not need to re-enroll with the new mobile app. 
You will use your existing username and password to login.

Please review any recurring payments or transfers and ensure they are working correctly. 
Remember to only use the Southern Bank website or app to login to your account. Never follow suspicious links from an email or text message. We will never ask you to login to your account via email or text message. 
Supported browsers are Chrome, Firefox, Edge & Safari.  Internet Explorer is NOT supported.  
To download the mobile app:  Beginning January 4, 2022 you will have 30 days to download the new app. After 30 days, the current app will no longer work and you will be forced to download the new app. We encourage you to download the new app as soon as possible. 
When opening the current Southern Bank mobile app, it should direct you to download the new app. You can also search "Southern Bank of Tennessee" in the app store. 
Logging in for the first time:  You will use your existing username and password to access your account.  You can log in for the first time from the mobile app or a desktop computer. 
When you log in for the first time, you will be required to set up a two factor authentication method.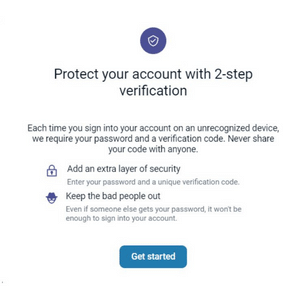 Then, choose your verification method. 
The most common method is to send a voice or text message to your mobile phone.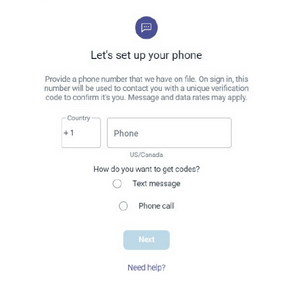 Enter the code sent to your phone.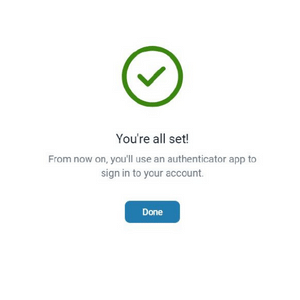 The final step is to agree to the updated terms and conditions, then you will be able to see your account information.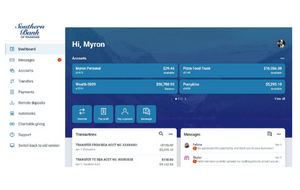 NOVEMBER 2020 --
The co-founders of Southern Bank of Tennessee are passing the day-to-day torch to two lieutenants who have been at their side for the better part of a decade.
Sam Short is now CEO of Southern Bank, which was established in late 2012 when his father, Sam Short, and David Major acquired the charter of Community Bank of East Tennessee in Anderson County. Joining him in leading Southern Bank is Justin Cary, who has been named president. Both men had previously been senior vice presidents.
In stepping aside, Major and Sam Short have been named chairman and vice chairman, respectively.
"We are fortunate to have a number of exceptionally talented, capable and highly motivated professionals leading our bank. Two of these are Samuel and Justin," Major said. "It is the appropriate time now for both of them to become more engaged in the bank's leadership and be placed in decision making roles."
Sam Short has more than 18 years of banking experience. He was a bank examiner with the Tennessee Department of Financial Institutions and worked at Bank of the South and Pinnacle Financial Partners after the latter bought Bank of the South in 2008. In 2012, he was one of Southern Bank's 10 original employees. He is a past chairman of the Tennessee Banker's Association Young Banker Division and a former board chairman of the Mt. Juliet Chamber of Commerce.
Cary also was a charter employee of Southern Bank eight years ago. Before that, he was a consultant at Professional Bank Services and an analyst with the Tennessee Department of Financial Institutions.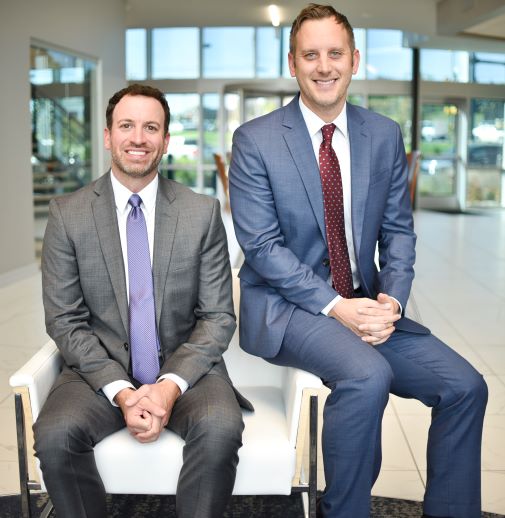 Commercial lending team welcomes beth schulze
MAY 2021 --
Southern Bank of Tennessee is proud to welcome Beth Schulze to our commercial lending team. Beth joins us with a rich history in banking and lending. Beth is a Middle Tennessee native and has spent the last 20 years in the East Davidson/Wilson County Area. She is a passionate community servant and is involved in the Mt. Juliet Chamber, the Donelson-Hermitage Chamber, and is a charter member of the Kiwanis Club of Mt. Juliet. She's the mom of two - one child attends Holy Rosary Academy and the other attends Mt. Juliet High School.  Beth describes herself as a "typical VFL," nature enthusiast, lover of country music, and sports fan. She says networking with other business leaders and community members isn't just part of her job, it's a passion.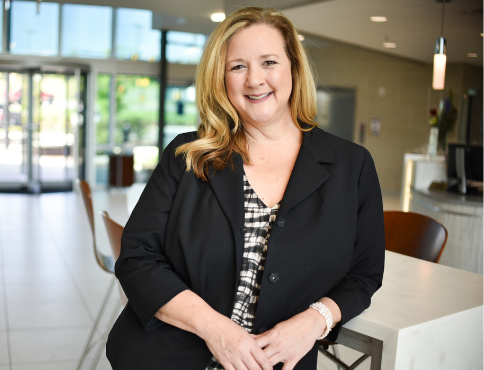 dr. Taylor's dream come true
MAY 2021 --
Long-time OBGYN, Dr. Mistye Taylor, has dreamed of starting her own practice in Smyrna for many years. On May 13th, the Southern Bank team in Smyrna had the privilege of witnessing that dream start to come true. With the help of a loan from Southern Bank, Dr. Taylor broke ground on her own practice which will open Fall 2021. Southern Bank is thankful for opportunities to support hand working members of our community in making their dreams come true!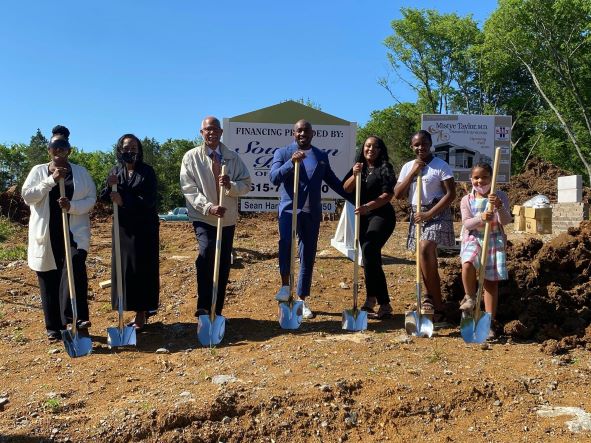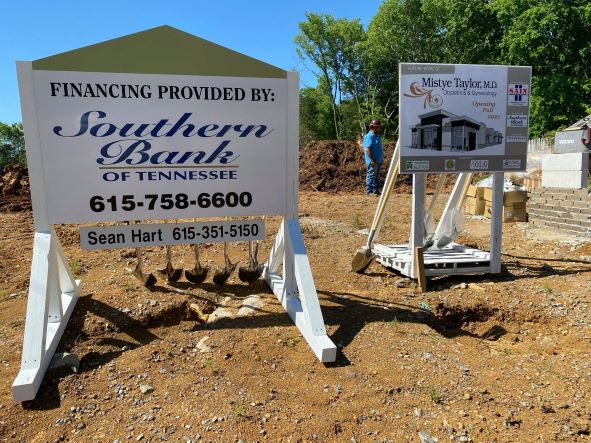 4th grade students visit southern bank to learn about financial literacy
APRIL 2021 --
What do you get when you put our CEO, Samuel Short, in room full of 4th graders? Financial education and a whole lot of FUN!
As part of Financial Literacy Week, Southern Bank recently hosted 4th graders from Mt. Juliet Christian Academy at our headquarters in Mt. Juliet for a fun afternoon of financial education. Topics they learned about
included having a bank account, the importance of saving, and other life lessons they'll encounter on their financial journey in life. Thank you to MJCA for allowing us to pour into your great students!