Open the door to your dream home
| | | | |
| --- | --- | --- | --- |
| Variety of Loan Programs | Competitive Rates | Refinancing Available | Local Lenders & Friendly Service |
Whether you're buying your first home, building your forever home, or refinancing the home you love, our local mortgage lending team can help you find the right home loan for your unique situation. We're here to help you every step of the way. The first step is filling out an online application. Once your application is complete, a member of our team will reach out to you as soon as possible. 


Questions? Call and speak to a real person who can help 615-758-6600.
The Home Loan Process
Get pre-approved via an application with Southern Bank
Shop for your home and make an offer
Loan approval 
Loan Processing
Closing 
Items to Gather for Your Application 
There are several documents you'll want to start gathering, but since every situation is unique, the exact documents you'll need will vary. Following is a general list:
Paystubs from the last 30 days
W-2's and/or K-1's
Proof of any other source of income
Federal Tax Returns
Business Tax Returns, if applicable
Recent Bank Statement and/or Brokerage Statements
Information on other Real Estate you Own
Questions? Call and speak to a real person who can help 615-758-6600.
Meet Our Mortgage Team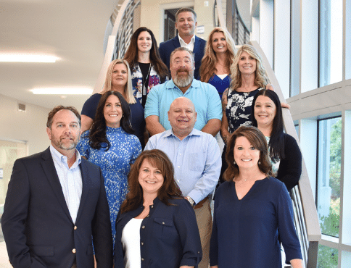 The key to a smooth lending experience is having an expert mortgage loan professional on
your side.
The Southern Bank mortgage team has over 70 years combined experience right here in Tennessee.
Our team is committed to finding the right loan option for your needs. Our hands-on approach
ensures you understand important details and have an open line of communication throughout
the process. From loan application to closing, we manage the entire loan process under one roof.
You can trust our team to be responsive and available when you need us.
** Loan approval is subject to credit approval and program guidelines. Not all loan programs are available in all states for all loan amounts. Interest rates are subject to change without notice, unless locked in for a specific term. Program terms are subject to change without notice.